This web page, along with our entire site is very dynamic. Check back often as my "web guy" and I add new content.
FUN: the #1 service we provide on Lake Norman!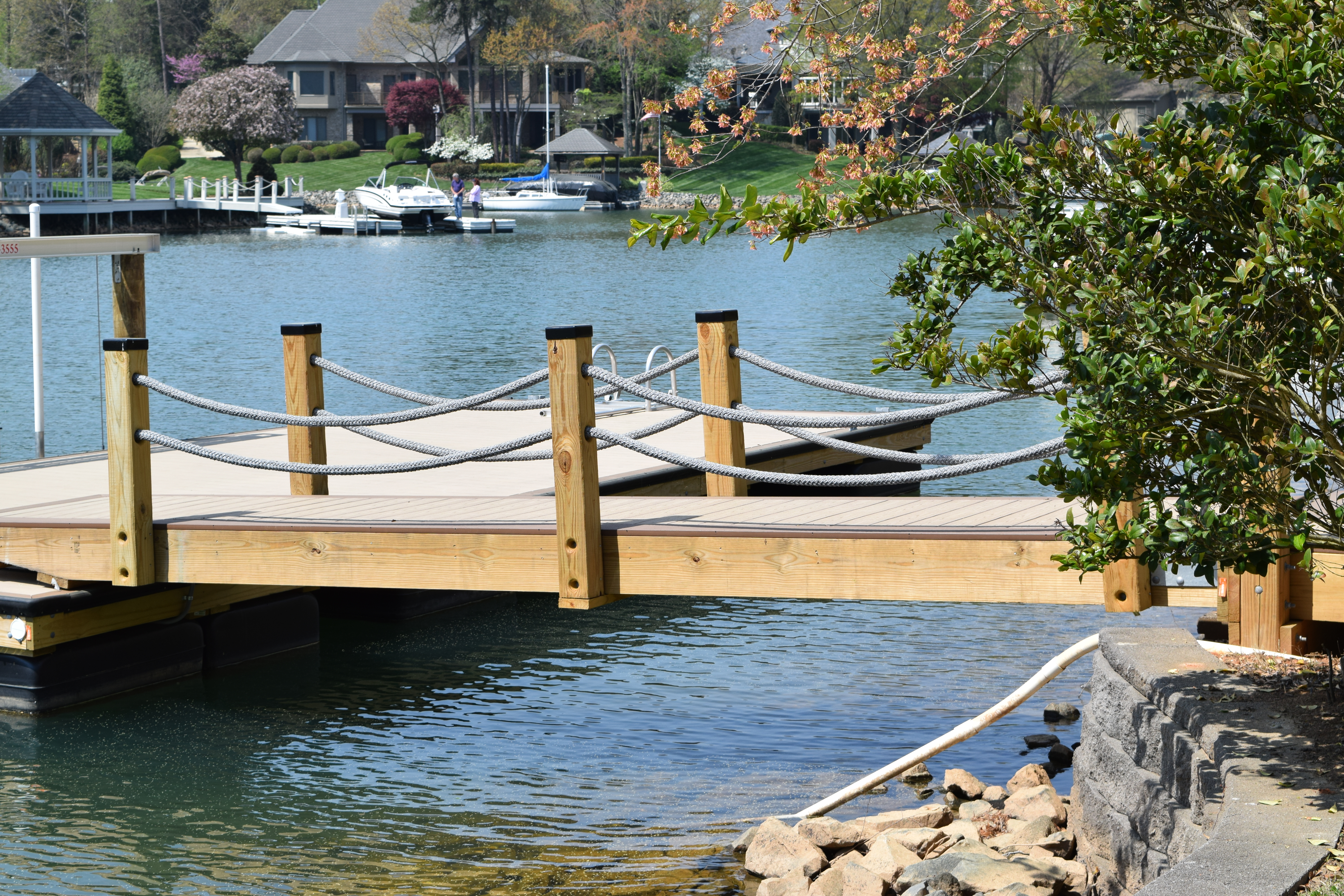 Lake access is the broad term we use to describe our business. We provide so much more than just a dock or pier; we enable you to enjoy the lake year round. All services we provide are value minded, meaning I never upsale a customer to a product or additional service. We always try to use locally purchased, quality materials that will meet or exceed the NC regulation for that construction project.
Click on any link to visit that web page.
Boardwalks: Our boardwalks vary from a simple wooden route to an elaborate and decorative path to your part of Lake Norman. Click here to visit our boardwalks page…
Boat Lifts: Protecting your investment from the elements is always a wise decision. We offer several choices of quality boat lifts. Click here to visit our boat lifts page…
Boathouses: Store all your fun lake toys or fall in love with an outdoor screen room on the lake. Custom boathouses are our favorite!
Decks: A dock is a deck over the water; we can easily design and build a custom deck to match your dock.
Dock Repairs: We embrace all repairs regardless of the size. I welcome ½ day projects and I'm happy to provide a free quote. Click here to visit our dock-repairs page…
Gazebos: On land or on your dock, a gazebo adds elegance and convenience to your outdoor evenings.
Jet Ski Lifts: Protecting your Jet Ski and providing easy access on and off the watercraft is the focus of our lifts. We have numerous options for single and multiple Jet Ski lifts. Click here to visit our boat lifts page…
Pile Driving: I own our pile driver; this saves time for us and money for our customer.