In June of 1988, I opened Barry's Custom Docks & Pile Driving as a residential custom dock and pier services for Lake Norman residents. At that time, there were numerous LKN dock builders to choose from, so I decided to separate us by building my business based on customer service and quality. I put my name on the business because I am proud of our work and I stand behind every dock or pier we build or repair.
I was determined to provide excellent turnkey services, so I bought our own pile driver to eliminate delays and added expenses to my customers. When we are required to utilize a 3rd party contractor (dredging, landscaper, electrician, etc...) we only use the local quality minded professionals that I have developed a relationship with. All outside contractors work through me and I stand behind their work like it was our own. All permits, inspections, paperwork and recordkeeping are done by me.
Lake Norman Docks
intentionally eliminating the stress from construction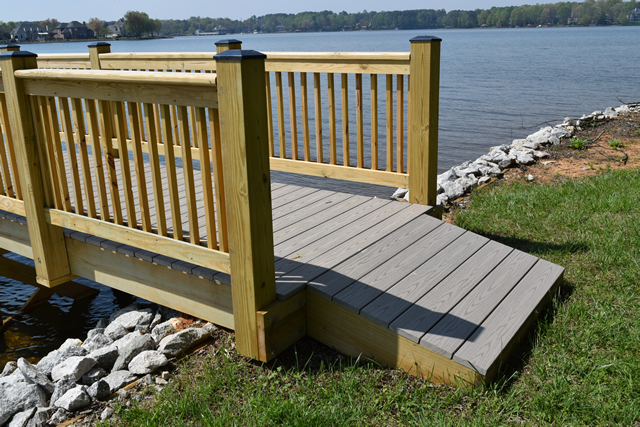 In 1990, I realized that new construction was highly favored over dock repairs by the other Lake Norman dock builders. I strategically embraced the dock repair side of our profession and we quickly became known as the "One to Call" for quality dock and pier repairs. My carpenters and I can repair, replace or upfit almost any dock or pier on the lake.
In 2015, we rebranded to Lake Norman Docks, brought onboard a marketing expert and designed a new website. I know that technology and communnication are vital for a successful business and I embrace the improvements. My smartphone is always with me and I answer every call and always return voicemails promptly. My goal is to be the most communicable and responsive dock builder on Lake Norman!
A lot of things have changed since '88, Lake Norman has seen many dock builders come and go, but we have always remained as a quality minded and customer first contractor.
Barry Sims