Lake Norman Boat Lifts
Boat Lifts: Protecting your investment from the elements is always a wise decision. We offer several choices of quality boat lifts.
There are many boat lifts on Lake Norman and we have installed numerous makes, models and brands, but once I discovered Hurricane Boat Lifts, I knew we found the best boat lift available!  Hurricane Boat Lifts offer everything boat/dock owner's need, at prices that are comparable to any boat lift and they are attractive.  No more ugly boat lifts attached to our beautiful custom Lake Norman docks.
Hurricane Boat Lifts
The quality of a boat lift is comprised exclusively by the materials it is made of; Hurricane Boat Lifts are manufactured from the highest grade marine aluminum available.  Every boat lift is design for appearance, durability and ease of use.  Hurricane Boat Lifts offer warranties that are unequaled in the boat lift industry.
We have been installing Hurricane Boat Lifts for our Lake Norman clients for over a decade and never have we had an issue with a lift.  The dock owners love the ease of use and are thrilled that their boat lift is attractive.  When I point out the other boat lifts on the lake, Hurricane is an easy sell.  The appearance, quality, and ease of use along with affordability make Hurricane the only boat lift we install.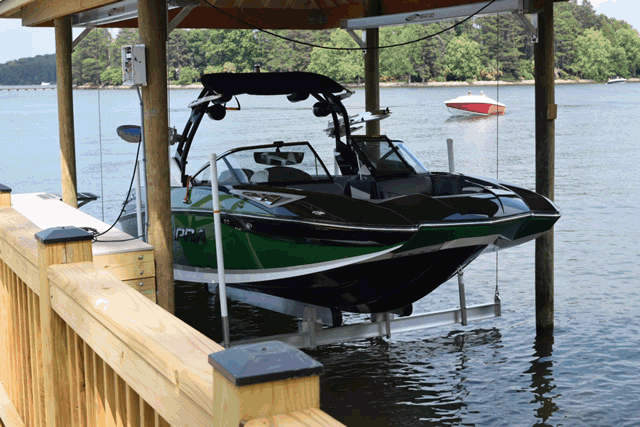 We offer 5 Hurricane Boat Lifts and accessories.
Click any link for more information:
I recommend Hurricane Boat Lifts
Quality, Beauty & Easy to Use!
Barry Sims, Owner