Lake Norman Cradle Boat Lifts
Boat Lifts: Protect your boat from the elements with a quality boat lift installation from Lake Norman Docks.
Hurricane Boat Lifts
The quality of a boat lift is comprised exclusively by the materials it is made of; Hurricane Boat Lifts are manufactured from the highest grade marine aluminum available.  Every boat lift is design for appearance, durability and ease of use.  Hurricane Boat Lifts offer warranties that are unequaled in the boat lift industry.
Cradle Boat Lift BASIC comes in 4, 6, or 8 pole configurations depending on the weight of the boat. Click here for the ELITE Cradle Lift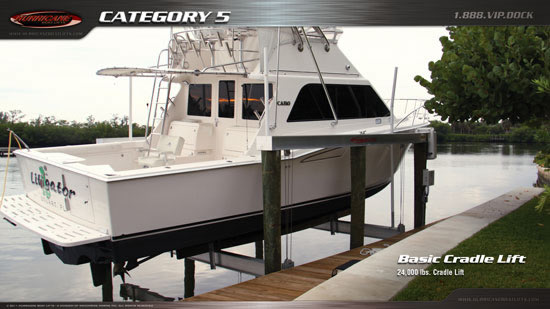 STANDARD FEATURES:
Stainless steel cables
Flat plate drive
Stainless pilemount brackets
Aluminum grooved winders
Aluminum pulleys
PT ½ wrapped wood bunks
OPTIONS:
Lift Lock
Beam lights
E-Gears
Remote control
Limit switch
Walkboards
Aluminum bunks
Top beam covers
Rear FP cover
Cable keepers
WARRANTY:
10 year structural
25 year FP gear
2 year motor
2 year comprehensive
CAPACITIES:
4,500 lbs.
7,000 lbs.
10,000 lbs.
13,000 lbs.
16,000 lbs.
20,000 lbs.
24,000 lbs.
Cradle Boat Lift ELITE is the finest cradle boat lift on the market and if equipped with the UHS2x gears, it is the fastest cradle lift in the world!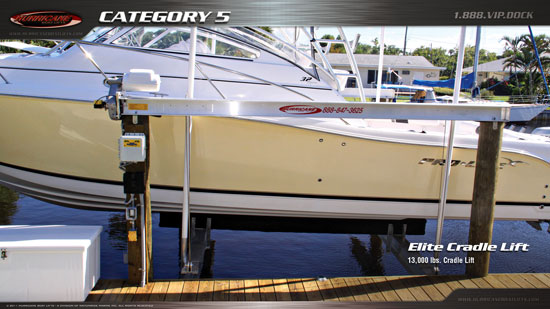 STANDARD FEATURES:
Your choice of gears
Stainless steel motors
Adjustable cable slides
Aluminum grooved winders
Remote control
Prewound and assembled
Your choice of bunks
Cable keepers
Bolt caps
Aluminum machined pulleys
Stainless steel pilemount Brackets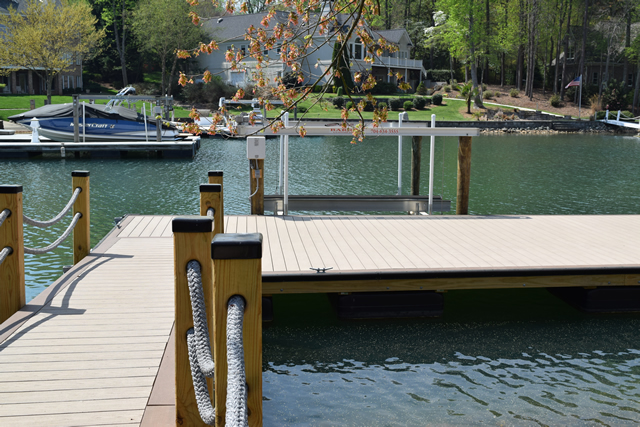 OPTIONS:
Limit switch
UHS2x High Speed Gears
Patented Lift Lock
Top beam covers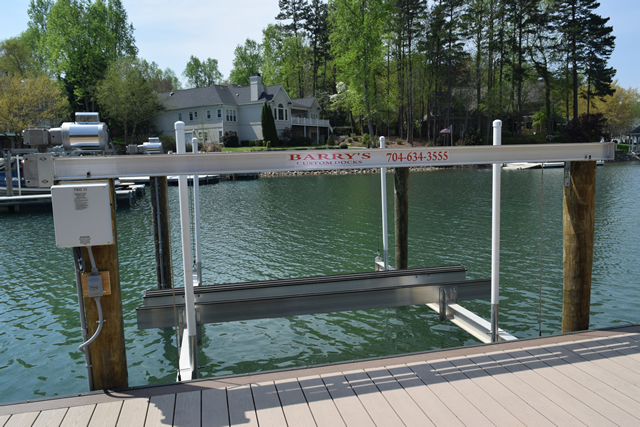 WARRANTY:
15 Year Structural
5 Year Gear Box
2 Year Motor
2 Year Comprehensive
CAPACITIES:
4,500 lbs.
7,000 lbs.
10,000 lbs.
13,000 lbs.
16,000 lbs.
20,000 lbs.
24,000 lbs.
32,000 lbs.
40,000 lbs.
50,000 lbs.
60,000 lbs.
80,000 lbs.
100,000 lbs.
I recommend Hurricane Boat Lifts: Quality, Beauty & Easy to Use!
Barry Sims, Owner